09/23/2016
Shari Perlmuter in Her Own Words
My Federation Story: A Q & A with Shari Perlmuter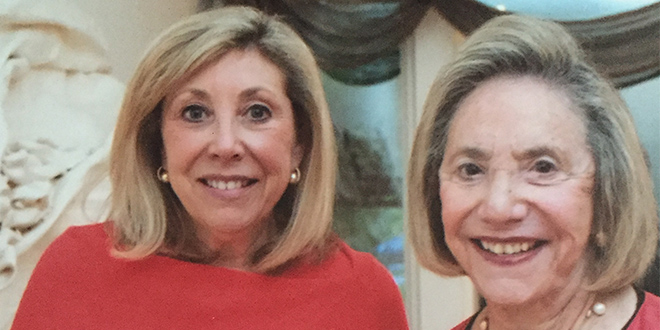 Shari Perlmuter grew up in Jewish Cleveland and has spent a lifetime not only giving her time and money to the Jewish Federation of Cleveland but her heart as well. In recognition of that lifelong commitment and passion for the Federation and the Jewish community, Shari is receiving this year's Ruby Bass Award. Shari hopes her legacy of tikkun olam (repairing the world) lives on for years to come.
Q – How did you get involved in the Jewish Cleveland community?
A: My family - my parents and grandparents; they were always involved in volunteering through the Federation. We have a saying on our desk at home – "Live your life so your children can tell their children that you not only stood for something wonderful, you acted on it." I see first-hand what the Federation does and how our community support makes a difference in people's lives.
Q – Why is Women's Philanthropy so important to you?
A: I feel so strongly about raising money for Jewish Cleveland; I'm happy to do what I do and I love sharing that with people. Ruby Bass, who I knew personally, and the amazing group of women in our community helped me find a purpose – they understood the meaning of tikkun olam (repairing the world); they inspired me to build my own personal value system. But the biggest reason is my mother, Eileen Sill – she showed me how important it is to take care of one another.
Q – What does receiving the Ruby Bass Award mean to you?
A: When I was approached about receiving the Ruby Bass Award, I was so honored, but I was happiest for my mother because I knew how much it would mean to her. I'm the only daughter in the family and the Jewish Federation of Cleveland and Women's Philanthropy has meant so much to her. And when I called my daughters in New York, they both said, 'Grammy must be so proud of you!'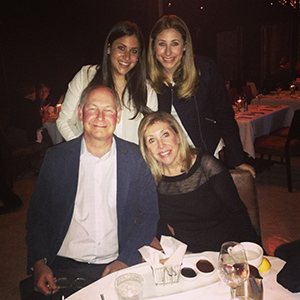 Q – What advice do you have for those who wish to become more involved in the community?
A: Don't be afraid, just get involved. It's the best feeling you can feel. Our Jewish Federation of Cleveland is a place where we find great value and support, we show others what we do, the people we help, the lives we touch. I have always said volunteering and donating makes you feel that much better, and our community should not be afraid to get involved.
Join Shari and make a gift that makes a difference. Please visit our donation page.
---
Related Items