09/09/2015
Students, Young Professionals Fight BDS
College Students Gain Support of Young Professionals in Fight against BDS Movement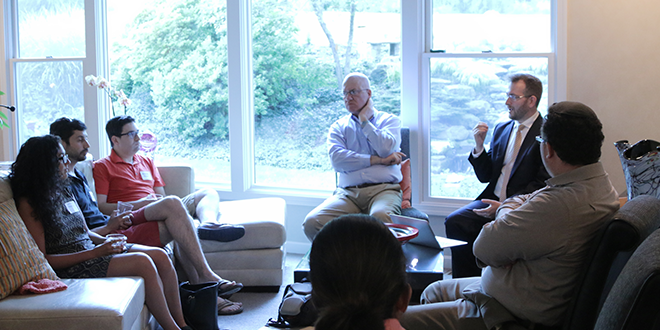 Something new is happening at the Jewish Federation of Cleveland. It's called the Israel Advocacy Fellows Program and it's one of the most important efforts our Community Relations Committee (CRC) is working on today.
Right now, on college campuses across the United States, the Boycott, Divestment and Sanctions Movement (BDS) is gaining popularity in its effort to delegitimize Israel. In just one year, anti-Israel movements on college campuses have increased by 31 percent, according to Israel On Campus Coalition, a pro-Israel non-profit. In the year ahead, 39 college campuses are expected to battle student-led divestment efforts.
According to Claire Levin, a Cleveland Hillel Intern who attends Ohio State University, "Advocacy was not on my mind until I joined college and experienced the BDS movement first-hand on my campus."
Like Claire, many students who have positive feelings about Israel and are returning to school, or arriving for the first time, are faced with the unexpected: either they stand up for Israel as advocates or they stay silent and avoid confrontation. The CRC wants to help these students feel confident in standing up for what they believe in and give them the tools to be successful advocates for Israel.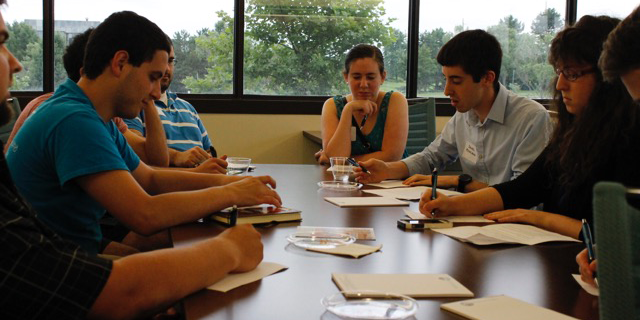 The Israel Advocacy Fellows Program invites passionate young adult professionals to explore the complexities of Israel advocacy and ultimately support college students as advocacy mentors. In order to be the most effective, the fellows go through in-depth training with subject matter experts from notable organizations like: The Israel Action Network, a Federation partner that specializes in countering the BDS Movement; Honest Reporting, offering a media lens to anti-Israel rhetoric; The David Project, working directly with students to reach out to their non-Jewish peers and talk about Israel; Fuel for Truth, a volunteer-led Israel advocacy group created by and for young people to strengthen Israel's image in the U.S.; and, the Israeli Consulate to the Mid-Atlantic Region, providing a unique connection to what's happening in Israel today.
"We are connecting Jewish Cleveland's young adults with leaders in Israel Advocacy from across the country," said Cheryl Davis, CRC Chair. "Each group we bring to Cleveland is selected for a different reason and together they provide our young adults with a comprehensive look at what it means to be a successful advocate."
Just this year, over 600 Clevelanders have come together to learn more through CRC-led Israel advocacy programming in Cleveland. The fellows are part of this, deepening their own nuanced understanding of advocacy while developing the skills needed to train and support others.
"I enjoy being part of the fellows program," said Ben Golsky, one of the participants. "It exposes me to the differing viewpoints and strategies on advocacy." And, it's important to him that he offer support to students on campus. "We need to connect with students because they are the most vulnerable to propaganda."
College students should not feel vulnerable on their campus. Federation and its partners are available to help. For more information about combating BDS on campus, participating in the Israel Advocacy Fellows Program, or becoming more involved with CRC, please contact the Federation's CRC Managing Director, Jessica Cohen at 216-593-2782 or jcohen@jcfcleve.org.
Educating our local students and young adults about the importance of Israel advocacy is made possible because of generous donors like you. Please join us as we aspire to leave no community member behind, in Cleveland, Israel, and 70 countries around the globe. Donate today.
---
Related Items