06/21/2019
11th Annual Summer Soirée: Thank You for Celebrating Summer with Us!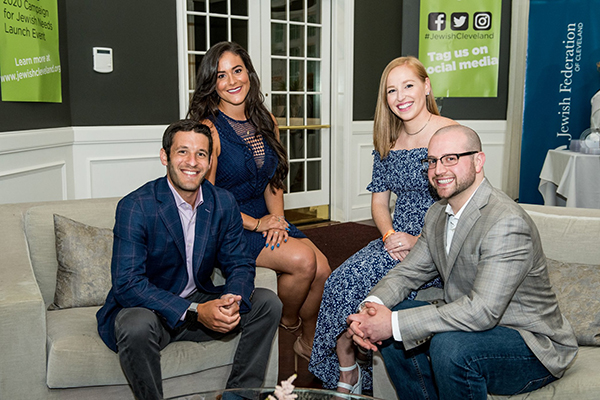 A little bit of rain didn't stop us from having a good time! Thanks to all of you who joined us last night at the 11th annual Young Leadership Division and JCLE Summer Soirée.
The night started off right with our Ben-Gurion Society* Reception, where we were wowed by illusionist and card thrower Rick Smith Jr. The social event of the season continued with mingling with friends old and new, enjoying an open bar and food, playing yard games on the patio, snapping pics in the photo booth, and winning some top notch raffle prizes.
We couldn't have done it without help from our Event Co-Chairs Risa Katz, Ethan Krasnow, Kara Rosen, and Aaron Saltzman, and our Event Committee. Special thanks to JCLE for co-hosting this event and JStyle for presenting the photo booth. And thank you to all of our guests for joining us for a spectacular night!
Check out photos from the event >>
*Ben-Gurion Society recognizes donors who contribute $1,000 or more to the Campaign for Jewish Needs.
---
Related Items