09/13/2019
Super Sunday Seeks Volunteers, Donors for Day of Giving Back
Article reprinted with permission from Cleveland Jewish News.
By Jane Kaufman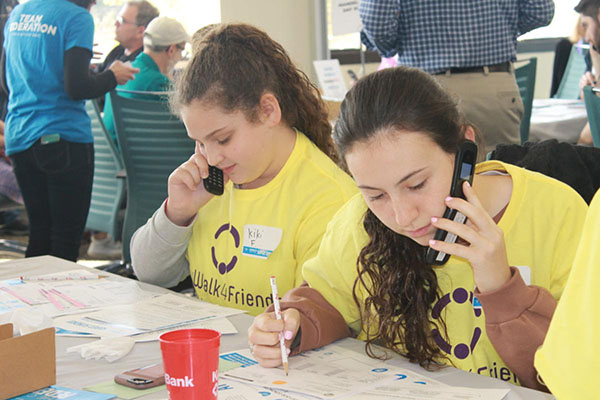 Shoshana Jacobs views being co-chair of Super Sunday on Sept. 22 as an opportunity to give back to a web of agencies and institutions that support her family in different ways.
Jacobs, who lives in University Heights, said she feels supported by the Jewish Federation of Cleveland.
"It's such an easy way to give back," she said of the 2020 Campaign for Jewish Needs. "Federation does so much for us. … My kids go to a day school that's supported by Federation. My husband can pray in synagogue on Shabbat safely and securely, and it's an honor to give back to (an institution) that does so much for you."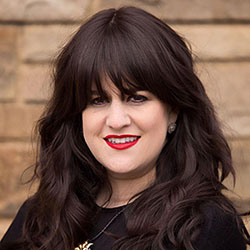 Her husband attends services at both Young Israel of Greater Cleveland in Beachwood and at Congregation Alexander in University Heights. Her son goes to Hebrew Academy of Cleveland in Cleveland Heights, which, like other Jewish day schools in Greater Cleveland, receives funding from Federation. Federation is also supplying armed security to synagogues, day schools, Jewish preschools and agencies.
"Every year, obviously, we want to build on the momentum of last year and make the year even better than the year before," she said. "The dollars raised are used to change and improve lives this year in communities abroad – whether it's helping people in Russia, whether it's helping people in Israel – local security, day school, all the things that mean a lot to me."
What to expect
Volunteers will be assigned to shifts of an hour and a half starting at 9 a.m. and ending at 7 p.m. Sept. 22 at the Federation.
Jacobs said the event allows Jews to connect with each other in what she called one of the most diverse event in terms of Jewish participation.
"You have the opportunity to meet with friends," she said. "You have the opportunity to connect with Jewish people in Cleveland."
Those who want to help raise awareness for Super Sunday may share personalized messages, video clips, photos and filters on social media that the Federation will make available for 24 hours starting Sept. 22.
Children of all ages will be welcome to attend Super Sunday, with a range of activities – a children's yoga session, a PJ Library event and a high school impact party.
Kosher food, catered by the kitchen staff at the Federation, will be available the whole day through.
"We also have fabulous moments of impact," Jacobs said. "You get to feel what your community's dollars are doing on the spot. Every hour there's somebody that's been affected or impacted by the community, whether it's a group home coming to perform or the Hebrew Academy boys choir or it's a speaker or a rabbi whose synagogue is secure because of Federation dollars. There's something about the moment feeling tangible."
Jacobs said there is one moment of Super Sunday that stands out for her.
"The highlight is going to be at the end of the day when everything is tallied up and donors come in and we can see how much of an improvement we've just made for the Cleveland community," she said. "We can see our difference."
Brunswick Companies BGS Challenge
This year, Brunswick Companies of Independence is offering a challenge to donors under the age of 45 to raise their level of giving to $1,000, a level that places donors in the Ben Gurion Society.
Jacobs said the challenge will push donors "to do bigger and better. … It's just such a magnificent gesture."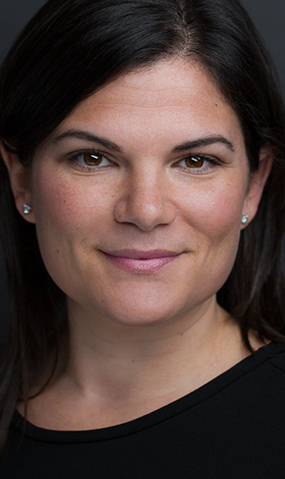 As of Sept. 11, the challenge garnered donations of $10,000, said Michelle Hirsch, senior vice president of Brunswick Companies.
"Since the business moved to Cleveland last fall, we wanted to do something from the business perspective to help the community," Hirsch said. The family business led by Todd Stein, president, relocated from Fairlawn.
"When we met with Federation professionals, we told them that we didn't want to just do a typical corporate sponsorship," Hirsch said. "It wasn't about us. It wasn't about putting our logo on things. We wanted to do something that would challenge the community and grow the campaign."
Both Hirsch and her sister, Rachel Weinberg, have been Young Leadership Division leaders.
"We're in the insurance business, and we work with clients all day to make sure that they are properly planning to protect their businesses and their homes to properly protect their future," she said. "It goes hand in hand with our deep-rooted Jewish values to ensure the future of the Jewish community."
Hirsch said a donor approached her recently.
"I saw a random person at Starbucks who came up to me and said, 'I wasn't planning on going that high, but knowing how much further my gift can go because of the challenge, it was a no-brainer."
---
WHAT: Super Sunday
WHERE: Jewish Federation of Cleveland's Jack, Joseph and Morton Mandel Building, 25701 Science Park Drive, Beachwood
WHEN: 9 a.m. to 7 p.m. Sept. 22
EVENT CO-CHAIRS: Elliott and Shoshana Jacobs, Noam and Tovah Magence, David and Lauren Roth and Brian and Stephanie Stein
ONLINE: campaignforjewishneeds.org. Track impact by following #JewishCleveland.
TO REGISTER: Visit jewishcleveland.org, email supersunday@jcfcleve.org or call 216-593-2909
---
Related Items