06/26/2020
This Summer Is Anything But Routine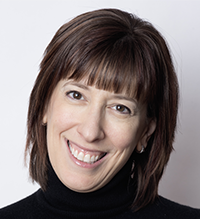 And somehow – seemingly just like that – it's summer. But this year, the summer routine is anything but routine.
Amid the various stressors in our world today, I am concerned about our kids and what this particular summer may or may not provide them in terms of emotional (and intellectual) nourishment and growth. Regardless of a child's age, breaks are important. In other years, Jewish summer camp would be in session by now, providing kids with special opportunities for personal development, as well as socio-emotional and physical health. It's at camp where they build a mutually dependent community and recognize that they are part of something larger than themselves.
But nourishment can come in different forms. And though it's not the typical routine, our community is here this summer to help our kids develop and grow, and to encourage and empower our teens and college students. For example, over 100 college students have signed up and committed to doing 2,000 hours of volunteering for the next month in our community through the L.E.V. Campus Fellowship, a Cleveland Hillel and Hillel at Kent State University initiative. Other opportunities include:
One segment of our community that won't get much of a break this summer are the dedicated and selfless frontline workers. This includes not only the doctors, nurses and other caregivers, but sanitation, food service and transportation workers; home health workers; public health practitioners; and many others who are working tirelessly to keep our communities safe in this time of global health crisis.
I am so deeply grateful to the professionals at Bellefaire JCB, Jewish Family Service Association (JFSA), Menorah Park, and Montefiore – to name a few – for all they have done and will continue to do to keep us safe and healthy. And I am so proud that these individuals are among those being honored by The Mt. Sinai Health Care Foundation, which has presented the 2020 Maurice Saltzman Award to "Cleveland's Health Heroes" who put their lives on the line to care for COVID-19 patients and prevent further spread of the disease.
I also want to express my gratitude to the members of our security provider, JFC Security, LLC, for their unwavering commitment to keeping Jewish Cleveland open and welcoming during these extraordinary times.
Finally, I know it is not just kids or frontline workers that could use a break right now. It's all of us. If you or someone you know is struggling, please contact Access Jewish Cleveland at 216-292-4636 or online. We are here for you.
Stay safe and stay connected.
Shabbat Shalom,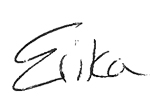 Erika B. Rudin-Luria
President
P.S. In case you missed them, we hosted two helpful webinars recently – "Managing Personal Finances Today" and "Thriving in Survival Mode (Practical Tips for Parents with Young Children)" – that you can watch here.