02/08/2016
Women's Campaign Raises Over $3.7M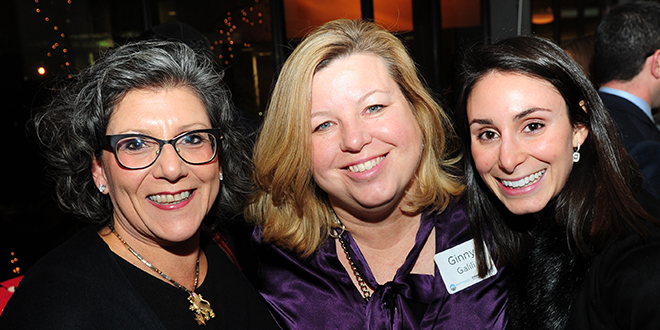 Your voice, our voice, has made the difference! Congratulations to the Women's Campaign of the Jewish Federation of Cleveland for raising over $3.7 million in the 2016 Campaign for Jewish Needs. Under the inspiring leadership of Co-Chairs Susan Borison and Jennifer Korach, 547 Jewish Cleveland women worked together to achieve a 15% increase over last year. They united with other dedicated volunteers and donors to raise nearly $31 million from over 11,000 community members to help change and save lives in Cleveland, Israel, and 70 countries around the globe.
"Tonight, we feel the power of our community working together to make our Jewish world stronger," said Margaret Richards Frankel, Lion of Judah co-Chair, speaking at the Campaign Closing Celebration. "Once again, we have shown the world that when we work together, none of us are alone. We are Jewish Cleveland and we are Stronger Together."
Women's Philanthropy sincerely thanks Susan and Jennifer for their invaluable leadership and guidance during their term as co-chairs. We look forward to continuing the important and rewarding work of the annual Campaign for Jewish Needs in the coming year with Adrienne Goldberg and Danielle Wild who are stepping in as their successors.
Read more about how our community celebrated our success at the 2016 Campaign Closing Celebration.
---
Related Items