06/05/2018
YLD Weinberg Mission to Israel: March 3 – 9, 2019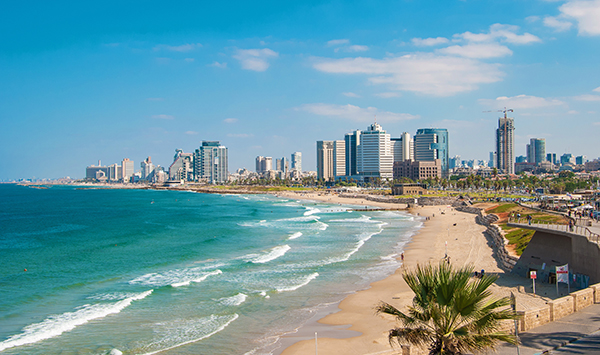 See what Israel has in store for you and other young leaders! Experience Israel's vibrant arts and culture scene, learn about innovative technology, network with leaders in the nation's up and coming industries, taste the flavors of the country, and find your own connection to Israel. Whether this is your first time to Israel or a returning visit, you're sure to have an unforgettable experience.
Mission and travel experiences with the Jewish Federation of Cleveland take Clevelanders behind the scenes of our global Jewish community, and allow participants to see the country, live the culture, meet the people, and get premiere access like no one else can.
Read the Travel Blog from the 2016 Weinberg Mission to Israel >>
About the Mission
Mission Dates: March 3 – 9, 2019
Cost: $1,000 (includes subsidy*). Cost is per person, double occupancy, plus airfare.
Deadline to register for this mission is August 31, 2018. Space is limited!
*Subsidy is available to individuals ages 40 and under who have not received a subsidy for a previous YLD Israel mission. The YLD Weinberg Mission to Israel is generously supported by Penni & Steve Weinberg.
For those who do not qualify for the subsidy, please contact Matt Newman at mnewman@jcfcleve.org or 216-593-2880 for more information about travel costs.
All participants will be asked to make a voluntary gift of $1,000 or more to the Federation's 2020 Campaign for Jewish Needs.
Accepting mission subsidy, may affect the tax deductibility of an individual's contribution to Federation's 2020 Campaign for Jewish Needs.
Pursuant to the Internal Revenue Code, the amount of payments that may be claimed as a charitable contribution are reduced by the fair market value of benefits deemed to have been received by the contributor.
The $1,000 cost of the mission, as a general rule, is not deductible as a charitable gift.
With respect to a voluntary gift to the Campaign made in connection with this Mission, the value of any subsidy received represents a benefit, which must be subtracted from the amount of the gift in determining the allowable charitable deduction.
Jewish Federation of Cleveland does not render tax or legal advice; this statement of general principles should be reviewed with your own tax preparer.
Mission Chairs: Joshua Acks, Kate & Natan Milgrom
YLD Board Vice Chair: Dayna Orlean
YLD Board Chair: Natan Milgrom
For more information, contact Matt Newman at mnewman@jcfcleve.org or 216-593-2880.
---
Related Items