$32.7 Raised in the 2019 Campaign for Jewish Needs!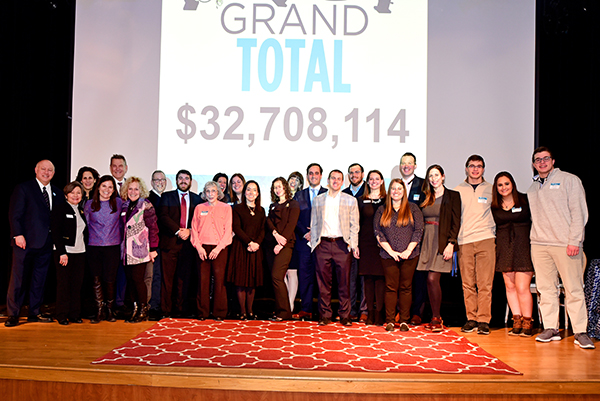 A true demonstration of "The Impact of Together!" Over 10,000 community members raised more than $32.7 million to help care for one another, prepare for the future, share our perspectives, and repair our world.
Thank you to the hundreds of volunteers and donors who joined us at the Campaign Closing Celebration, where we not only unveiled the total from the 2019 Campaign, but also had a special opportunity to hear reflections from outgoing Federation President Stephen H. Hoffman. We had a blast celebrating what we accomplished together with drinks, music, and food from Cleveland, Israel, and Russia.
Mazel Tov, Natan Milgrom, 2018 recipient of the Amb. Milton A. and Roslyn Z. Wolf Young Campaigner of the Year Award, who was recognized last night for his dedication to the Campaign. "It is important that we encourage young people to get involved so we can build that group of leaders for the future that can bring our community forward," he said.
Special thanks to Jeffrey J. Wild, 2019 General Campaign Chair, for leading our community to success. And thank you to all of our presenters, campaign leadership, campaigners, and community members for all of your support and hard work. When we work together, we can achieve anything!
---
Related Items