09/11/2015
325+ Clevelanders Help Launch Campaign
The 2016 Campaign for Jewish Needs has launched! With more than 325 Jewish Clevelanders in attendance, we celebrated what we can do when we work together.
From Cleveland, to Israel, to Ukraine, to 70 countries around the globe – we are one community. When we work together, none of us are alone.
Keynote Speaker, Alina Spaulding, shared her personal and powerful story of fleeing Ukraine with the support of our Jewish community. Emotional and inspirational, her story was one of compassion and resolve.
"Everything I have and everything I accomplished, everything my children will have and everything they will accomplish is because of you and people like you. Everything, everything, every single last thing until the rest of our lives," she said.
And, everything we do is in aspiration of leaving no community member behind – whether friend, neighbor, or stranger living around the corner or across the globe, we are here to help.
Becky Sebo, Daniel Pearlman, and Andria Kaplan are three of Cleveland's emerging Jewish leaders, helping shape our community's future as Israel advocates on college campuses and in our community today. Their exceptional and moving stories are not to be missed. You can watch  Andria, and Becky and Daniel tell their inspiring stories in their own words now.
We also invite you to watch the 2016 Campaign Video and view the photos from last night's event.
Special thanks to our General Campaign Chair Dan Zelman, Event Chair Jeff Wild, and all of our guests who joined us to celebrate our vibrant Cleveland community.
We are #JewishCleveland and we are #StrongerTogetherCLE!
A few moments captured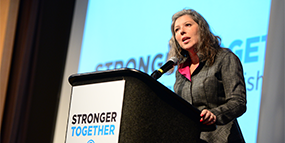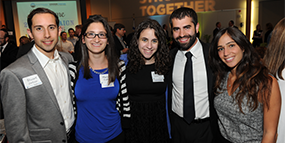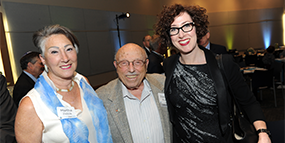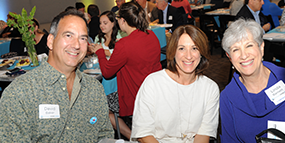 ---
Related Items