04/15/2015
Beit Shean's Mimouna Celebration
It really is no secret that observing the dietary laws of Passover in the United States is somewhat of a chore and not exactly easy. Passover in Israel is a completely different story. For the most part, the grocery stores and restaurants do all the work for you and it is much harder to break the laws of Passover in Israel than it is to keep them.
Passover is a very exciting and celebratory time for Israelis. Vacations are extended past the eight days of the holiday and it really is a festive time in the country. For all the celebrating that goes on during the holiday, it is even more exciting when you are able to chametz (eat leavened products) again.
Mimouna marks the end of the Passover holiday and when the sun sets, huge parties ensue all around the country. It is traditionally a North African celebration however it has been adopted as a sort of national holiday in Israel. In Morocco, Jewish families would open the doors to their homes so their Arab friends could come over with the first bite of chametz. Since about 75 percent of the people in Beit Shean are of Moroccan descent, Mimouna is a very big deal.
On Saturday night after sunset, Beit Shean truly comes alive and the excitement in the air is tangible. On this night, all homes have an open door policy and you travel around the town visiting friends and family into the early hours. The feeling of community and togetherness during this holiday is something that you do not experience every day.
The hospitality, as always, is incredible but the food is even better. The traditional treat during Mimouna is a Moroccan dish called mufleta. Similar to a crepe, it is eaten with butter and honey and is simply delicious. In addition to mufleta, there are trays and trays of other Moroccan cookies, cakes, and other sweets at every house. Since you visit so many houses during the night, the key is definitely to pace yourself!
If you cannot be in Morocco for Mimouna, Beit Shean is the next best place to be. It is an amazing experience and yet another example of this town coming together to maintain customs and traditions in a celebration of shared Jewish heritage.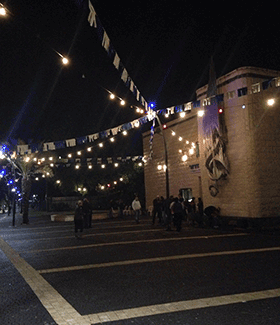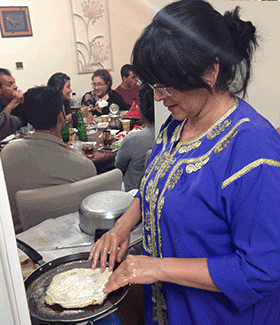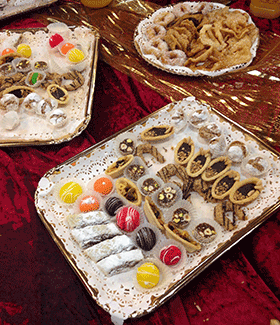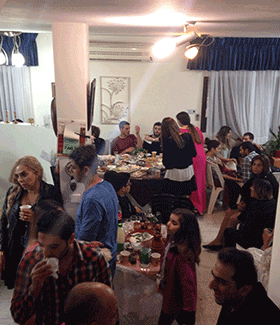 ---
Related Items: