06/26/2015
Jenna's Onward Israel Experience
Meet Jenna. She's a Clevelander who attends Ohio University, but this summer she's interning in Israel! Jenna is a participant with Onward Israel Cleveland, a program that allows 20-25 year olds to spend their summers living, working, and playing for 8 weeks in Tel Aviv. Follow Jenna's journey on this blog each week, and to learn more about all Israel opportunities, visit I-connect page.
by Jenna Weingold
Week 1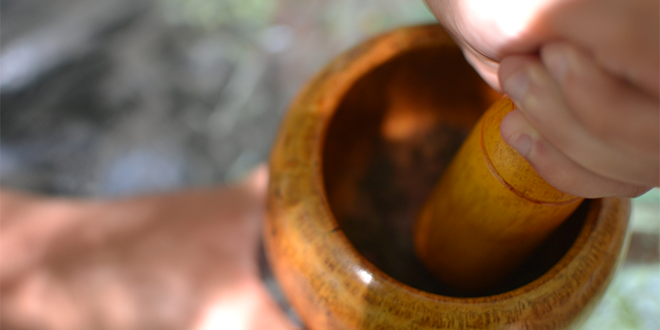 Kalli S. having a blast while crushing rosemary, the beginning process of making homemade lip balm.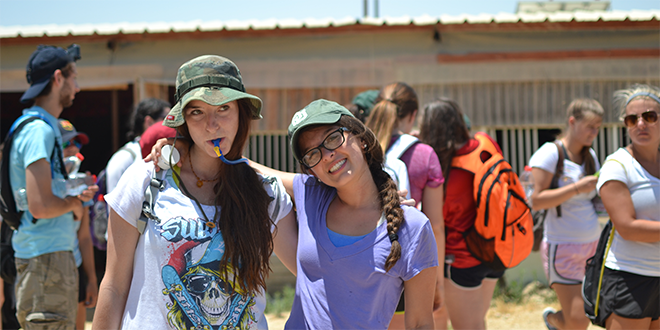 Ali H. and Sydney G. hanging out in the Negev while visiting a Bedouin village.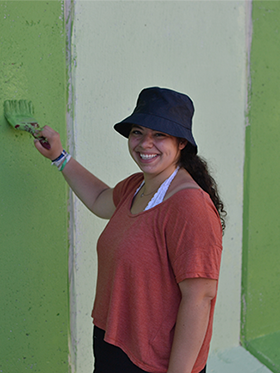 Here I am taking a break during my internship with My Israel Photos, while photographing a group from the U.K. doing some volunteering.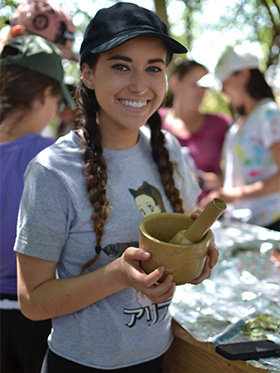 A close up of crushing rosemary for homemade lip balm with "Desert Daughter". A Bedouin woman who has started her own line of soaps, oils, and creams for hair, skin, and health benefits.
Week 2
Check out Jenna's awesome experience repelling in Israel with her fellow Onward Israel participants!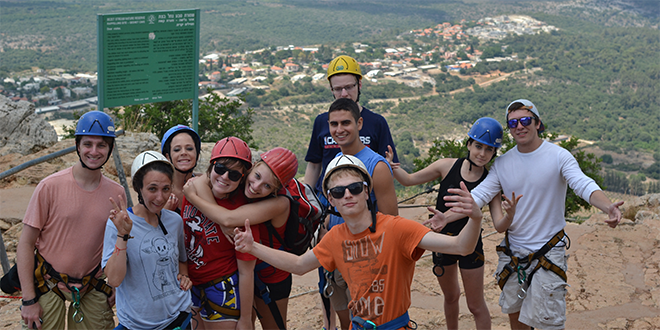 Group of participants enjoying the beautiful views of the north.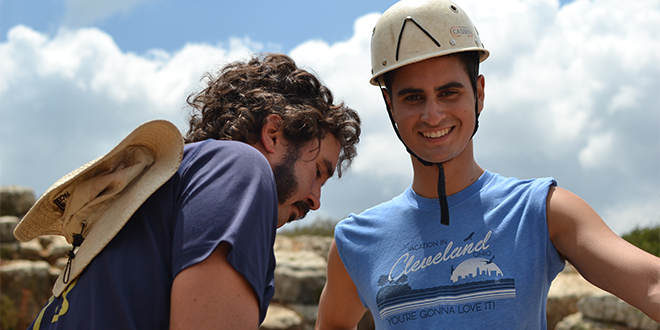 Benji T. being prepped to start repelling.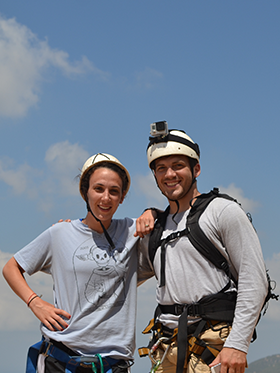 Abbie C. and Alex S. ready to begin repelling.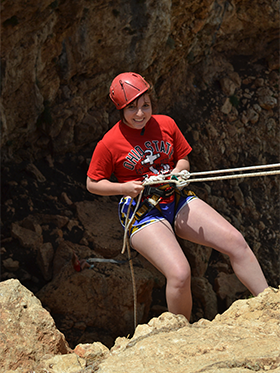 Hannah B. repels down a cliff.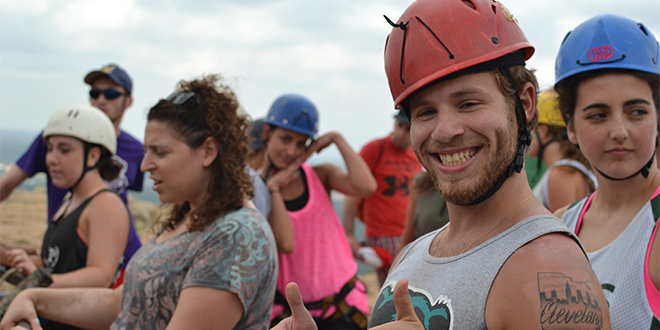 Dan J. all smiles on a lovely Wednesday morning.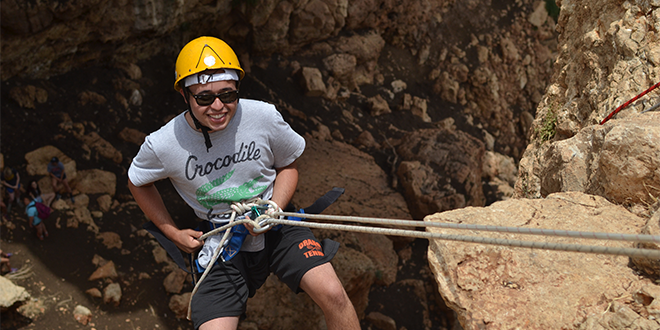 Spencer Y. making his way down the side of a cliff.
Check back for weekly updates from Jenna's Onward Israel experience!
---
Jenna Weingold is a student at Ohio University. She is currently interning at My Israel Photos, an business that aims to help people create lasting memories they will treasure for the rest of their lives through photographs.
---
Related Items