11/21/2016
350+ Party at the YLD Big Event!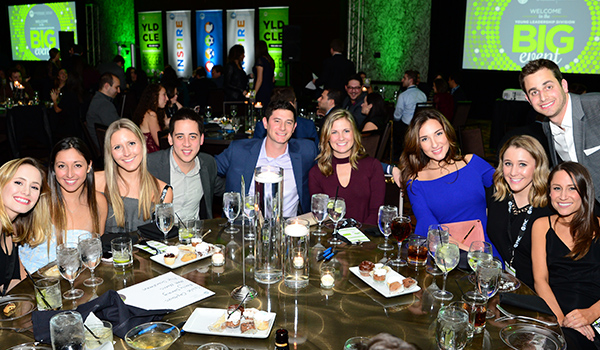 What a night! Thank you to Jewish Clevelanders in their 20s, 30s, and 40s who joined us at the Big Event, YLD's signature fundraising event of the year.
VIEW PHOTOS FROM THE EVENT. >>>
We celebrated in style at the Westin, where guests visited themed rooms decked out with food, drinks, and music from the cities that we love: Cleveland, St. Petersburg, and Tel Aviv.
Plus, our featured speakers shared how putting passion into action can help make the world a better place.
Spiritual entrepreneur, Nadav Wilf, asked us to consider, "What do you deserve?" He said, that when you tap into your personal passions, your energy radiates positivity to others. "I promise you that the sky is not the limit. It is just the beginning."
For Jewish Clevelander Michelle Hirsch, helping others matters most. "My gift says every human being is precious and every person counts." She encouraged others to make their gift to the Campaign for Jewish Needs. "This is your moment to change and save lives," she said.
And, our guests responded generously. Thank you to everyone for making The YLD Big Event one of our best ever.
If you haven't made your gift yet, check out www.18forGood.org and help change and save lives at home and ground the globe.
Special thanks to our Event Co-Chairs Abby & Adam Diamond, Erica & Adam Hirsh, Shelby & Zach Siegal, and Donny Zigdon, our featured speakers, our corporate sponsors PNC, Rock the House, and The Westin Cleveland Downtown, and Table Host, Creekside Financial. And, thank you to all of our guests for joining us!
---
Related Items