06/28/2017
Roe Green Creates $10M Endowment
Roe Green Creates $10M Endowment to Support Federation Activities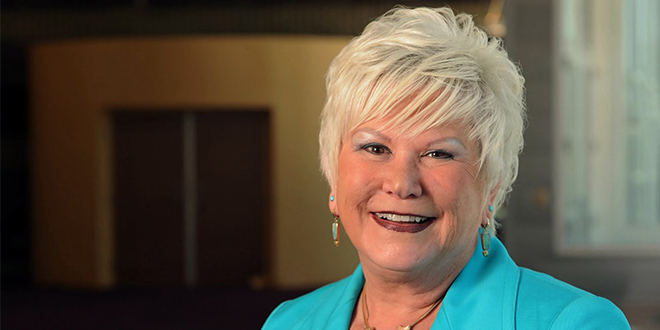 The arts provide a common language spoken by every culture which is why philanthropist Roe Green of Lyndhurst is deepening her investment in the arts by establishing a $10M fund that will create endowments in support of the Jewish Federation of Cleveland's Campaign for Jewish Needs and Cleveland Israel Arts Connection.
"My involvement in the Federation has given me much satisfaction and meaning," Green said. "I am deeply committed to the work of the Federation and want this work to continue for generations to come. By endowing my support to the annual Campaign for Jewish Needs, I am ensuring that the Federation will have the resources necessary to help those in need and to keep our local and international Jewish communities strong and vibrant."
Green's commitment to the Federation is long-standing. Her leadership and generosity were instrumental in establishing the Federation's Roe Green Gallery in addition to launching the Cleveland Israel Arts Connection in 2008.
"When the Federation turned 100 years old, we celebrated by bringing world-class Israeli arts and artists to Cleveland and the response from the community was overwhelming. The idea was born to establish ongoing Israeli arts and culture programming in Cleveland," said Steve Hoffman, Federation President. "Roe has been with us every step of the way in building and growing the Cleveland Israel Arts Connection."
Year round, Cleveland Israel Arts Connection brings world-class Israeli arts and culture to Cleveland by working with the finest local arts organizations and institutions. Each year, approximately 9,000 people from diverse backgrounds explore the beauty of Israel and Jewish life through dance, music, film, theater, visual arts and literature. Thousands more visit the Roe Green Gallery in the Federation's Jack, Joseph and Morton Mandel Building.
This year, Green also increased her annual support for the Federation's arts and culture program with a significant grant that provides immediate programmatic enhancements and sustainability. One of those enhancements will bring more Israeli theatre presentations to the community through a partnership with Dobama Theatre. That commences July 13-16 with two one-act plays performed by internationally-acclaimed Israeli actor and director Roy Horovitz.
"We present art where art belongs," said Erica Hartman-Horvitz, who Co-Chairs the Cleveland Israel Arts Connection with Green. As co-chairs, they ensure the work of Israeli artists is showcased in appropriate venues to reach the widest audiences. "I was so excited when Roe announced this amazing and inspirational gift! Through her foresight and generosity, everyone will be able to access the beauty of Israel and its people through art."
Cleveland Israel Arts Connection partners include such notable organizations as: The Cleveland Orchestra, Dance Cleveland, Cuyahoga Arts & Culture, Tri-C Jazz Fest, Cleveland Play House, Mandel JCC Jewish FilmFest, and Cleveland Public Theatre.
In fall 2015, eight premiere community organizations established an unprecedented collaboration to bring Violins of Hope to Cleveland. Violins of Hope offered concerts, exhibitions and educational opportunities centered on the role of music and musicians during the Holocaust. The Federation's Roe Green Gallery was home to "Amnon's Workshop," a photography exhibition documenting the work of master violin maker Amnon Weinstein, the man behind Violins of Hope.
"The arts enhance and enrich our lives, exposing us to new ideas and perspectives," said Gary L. Gross, Federation Board Chair. "Roe's generosity and leadership in bringing Israeli arts and artists to Cleveland will now enrich the lives of thousands more, both today and into the future."
For more information, please contact Hedy Milgrom, Chief Development Officer, at hmilgrom@jcfcleve.org or 216-593-2850.