04/17/2015
Our Beit She'an Family
israel.cleveland.next (icnext) is a unique two-year program for high school sophomores and juniors that educates Jewish high school students from all denominations on the core issues of Israeli society. Students in icnext cohort 2 learn about Israel, host an Israeli teen in their home for one week, travel to Israel for a unique 10-day summer experience, and lead a project in the community about Israel. Through icnext, students became expert Israel engagers and in order to educate others about Israeli life, culture, and society.
israel.cleveland.next is a project of the Jewish Federation of Cleveland, administered through @Akiva. For more information, visit www.icnext.org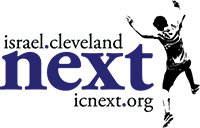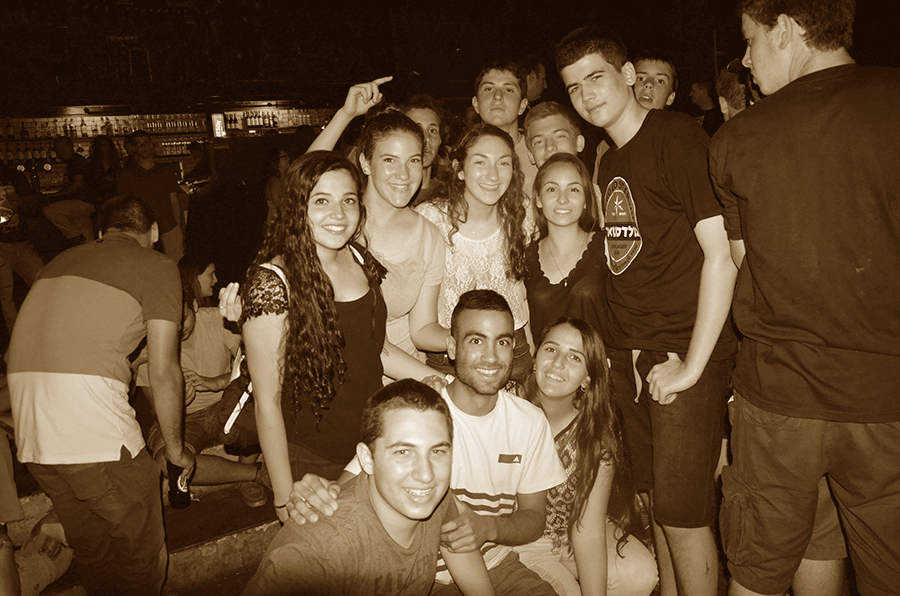 HaChaver Havirtuali Sheli (My Virtual Friend)
By Justin Bernstein
As a member of icnext, I was given an opportunity to view Israel as an insider and abandon my tourist outlook on the country. I accomplished this goal of connecting and engaging with Israel by living with the Dalal family in Beit She'an.
It seems like forever ago when Amnon had assigned Josh Podl and me our Israeli pen pal, Ron Dalal. Israeli counterparts had arrived in Cleveland in the beginning of April. We played mini golf and learned together in Cleveland, and ultimately Ron and I had the opportunity to bond with one another. My education from Gross Schechter Day School prepared me well so I could interact with my Israeli friends in Hebrew. Looking back, I realize the importance of my Jewish education and continuation at HS@Akiva.
Although all of Amnon's planned activities looked super fun on our itinerary, I knew that nothing would compare to hanging out in Beit She'an with Ron and Josh. Ron and his family are awesome and extremely kind and genuine. I am having a blast and wouldn't trade this experience for anything. My time in Beit She'an has totally made the seven-hour seminars worth it.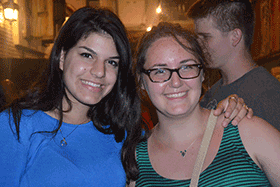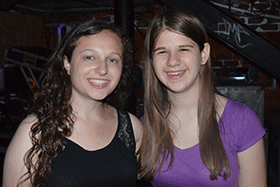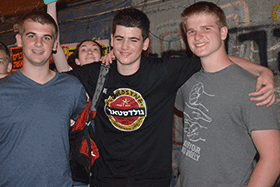 Similar Snapshots
By Naomi Shapiro
Meet the Siboni family: Yair, Sarit, Lidor, Dorian and Yoel. Yair is a police officer and Sarit is a preschool teacher. Lidor, the Sibonis' oldest son, is currently serving in the IDF. During my interview and photo shoot, I discovered there were few significant differences and many profound similarities between the Siboni family and my own. When I asked Yair what he thought was the most important aspect of family, he clasped his hands together and replied, "B'yachad. Together."
The togetherness Yair expressed is something which transcends physical separation. It is an unconditional bond. While thinking about this bond, I couldn't help but think of another: a covenant between a land and a people.
Our connection with Israel is a familial one. I was lucky enough to experience this connection as we attended Shabbat dinner with Dorian's entire grade. I probably felt the same confusion at that dinner that Dorian experienced when she came to my USY convention. However, there was still the familiar overabundance of food and I knew most of the songs they sang. Everyone was so incredibly friendly that I couldn't help but feel like I was part of the family. Our similarities were the kinds that transcend physical separation because we are all part of the same people and the same family.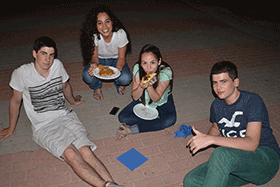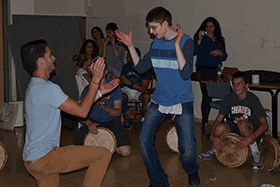 From the Beit She'an Perspective
By Ori Aharoni
icnext was an incredible experience for me, even better than I could have imagined. In this program, I got to know Jewish teens from the U.S. who became my special friends and will stay in my heart forever.
My American friends taught me many things I didn't know about the Jewish community in Cleveland and showed me what it is like to be a Jew outside Israel by taking me to synagogues, Jewish schools and by telling me about all the activities they're doing in the community. I also got to stay with an amazing Jewish American family for a week. They introduced me to their lives as a Jewish family and treated me like I was part of their family. All those experiences completed a picture of the Jew's life in America. Besides the learning, we also go to spend a lot of time together. We went to a water park, to mini golf, a concert, and more--even being together on the bus was fun!
In return, when the Americans came to Israel, we tried to show them what it's like to live in Israel, how great Israel is and most of all, we tried to make them feel at home. We shared some unforgettable moments that made the goodbye a thousand times harder. This was a once-in-a-lifetime experience and I will be forever grateful for taking part in it.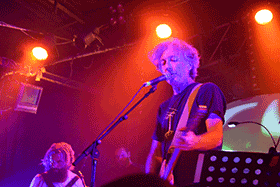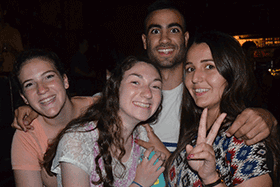 ---
Related Items
Other israel.cleveland.next Articles