04/17/2015
Our Israel Mission
israel.cleveland.next (icnext) is a unique two-year program for high school sophomores and juniors that educates Jewish high school students from all denominations on the core issues of Israeli society. Students in icnext cohort 2 learn about Israel, host an Israeli teen in their home for one week, travel to Israel for a unique 10-day summer experience, and lead a project in the community about Israel. Through icnext, students became expert Israel engagers and in order to educate others about Israeli life, culture, and society.
israel.cleveland.next is a project of the Jewish Federation of Cleveland, administered through @Akiva. For more information, visit www.icnext.org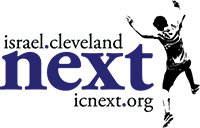 Getting Ready
Pre-Mission Reflection
By Jacob Cohen & Naomi Grant
Ever since the Israelis left, we've been counting down the days until we see them again. Reuniting with our Israelis is one of the many reasons we're anxious for our 10-day mission.
Floating in the Dead Sea, hiking Masada, and exploring Hezekiah's tunnel are all fun Israeli experiences, but they are not what icnext is about. Instead we will be doing activities such as visiting an unrecognized Bedouin village, and exploring Israel's borders with Syria and Lebanon. These types of opportunities do not take place on normal teen tours of Israel. This is what makes icnext so special.
The focus of our group's trip this summer is family. We find this focus very fitting for multiple reasons. Over the past eight months our group of 24 has grown exponentially closer to each other. Also, we are part of a large extended family with "our Israelis." Our cohort is made up of the type of people who can make anything fun. So, above all, we expect to have a blast.
We get to go to one of the coolest countries in the world with an incredible group of people, spend time with our friends who live there, and learn about it in a way that few people do. We expect it to be amazing.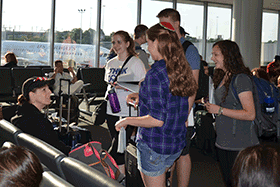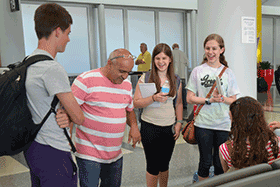 Interviewing Jewish Geography
By Evan Shaw
"Hi! Are you going to Israel?" I asked a lady near the gate for our flight to Tel Aviv.
"Why yes, I am!" she responded.
"Great! I'm on a program that teaches about communicating and advocating for Israel. Do you mind if I ask you a few questions?"
"Of course."
I started by explaining that our program was through the Jewish Federation of Cleveland. She quickly interrupted me telling me she was also from Cleveland! Of course…
A group of Cleveland Jews traveling together interviews the one person in the entire terminal at Philadelphia International who is not only going to Israel on our flight, is not only from Cleveland, but also currently lives in Beit She'an.
After that, interviewing was a breeze. Our interviewee, Maddy, grew up in Cleveland but has lived in Israel for 37 years. Truly a Zionist, she raised her children in the same way. The mother of five, she raised her children in Israel on the kibbutz of Ma'aleh Gilboa. Talk about a small world.
And yet, the world isn't small enough. Like any Jewish mother, she worries. She worries now, today, as much as ever as her 26-year-old son is called from the reserves to help locate the three missing Israeli teenagers. She says that she feels guilty to be away from her family in these troubling times, and while she is apprehensive to return to the current situation, she will be relieved to be with her family again.
Israel's Neighbors
Responsibility
By Turner Badowski
This morning we visited the Israeli-Gaza border – one of the most tense borders in the world, where missiles cross instead of people. Our group visited Sderot, a city about 1,000 meters from the Gaza Strip, which is also known as the bomb shelter capital of the world.
In America, we have sirens for tornados, floods, and storms, but in Sderot there are sirens for rockets. These days, things such as the Iron Dome, sirens, and bomb shelters protect Sderot. But still Sderot is not protected enough due to the conflict with Hamas, who rules the Gaza strip.
With all the money the Palestinians have received for humanitarian aid, most of it goes into the corrupt officials' pocketbooks, where it is used to further terrorist activities and rocket attacks. In fact, Lt. Noa Krakov stated that Hamas is "arming for the next battle." By planning to force another conflict, the Palestinian leadership has shown its irresponsibility, and ruins hopes of an end to the conflict.
Until the leadership in Gaza can show its responsibility, the border will remain tense, and there is no hope for attaining a peaceful resolution. Until the leadership in Gaza can show its responsibility, the people will be forced to live in fear. Until the leadership in Gaza can show its responsibility, conflict will remain.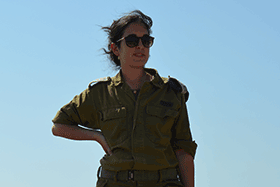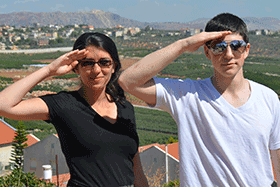 Lebanon Update
By Jacob Cohen
One might ask why Hezbollah, an internationally recognized terrorist organization, would keep all of their missiles below a civilian hospital. The reason: the Israeli ideology to cherish the lives of innocent civilian population. Hezbollah knows that the Israelis will not attack a hospital because they refuse to take the risk of killing innocent civilians. This was one of the many fascinating topics Kobi Marom, an IDF reserve colonel, taught us on our tour of the Israel-Lebanon border.
The Iranians use Lebanon as "their puppet." The Lebanese are dependent on the services of the Iranians; therefore in a time of war the Lebanese will be forced do whatever the Iranians say. This worries Israelis including Kobi because if Iran is attacked they could respond using the power of Hezbollah.
The fact that the lives of civilians are used to protect Hezbollah missiles is the disgusting reality of the situation. The Israeli devotion to human rights is sadly taken advantage of by the Hezbollah terrorists. This story, told at the start of our Sunday tour, impacted us more than any other lesson that day.
Multi-Ethnic Israel
Jisr az Zarqa
By Naomi Grant
Realizing that the dislike between Arab- and Jewish-Israelis is something so personal, I was very excited and intrigued to visit the Arab village of Jisr az Zarqa today. We took advantage of Jisr az Zarqa being the only Israeli Arab city with a beach, and all rode there in the same bus. The Arabs were exceptionally loud in the same way as our Beit She'anis, which makes me believe that they really could be friends if they tried. As the entire group hung around eating watermelon, I couldn't help but notice that the circles of people starting to form were either all American or all Arab. This was a very different situation than the one with our Beit She'anis. We'd known these Arabs for maybe an hour and had not been learning about their culture for the majority of our lives.
Secondly, the language barrier was much more significant with them. For the most part, their English was extremely limited, and we didn't speak much Arabic, which left us only Hebrew, a second language for both of us, or very basic English. But we not only made it work, we also had a great time. The warm welcome that we received from every Arab we met did not show a hint of dislike for a culture with which they were sometimes at odds, and I hope that they will serve as an example to both Arabs and Jews.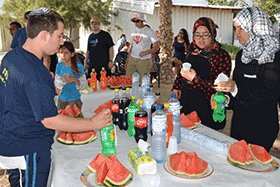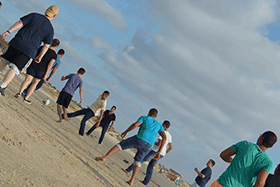 Lecture with Khaled Abu Toameh
By Jeremy Gordesky
This morning, we met with a Muslim Arab-Israeli journalist, Khaled Abu Toameh, from The Jerusalem Post because of his expertise on the Middle Eastern conflict and his ability to discuss both sides of the dilemma of Palestinian leadership and failed peace possibilities with Israel's neighbors. Toameh's 31 years of experience covering the debated topic, including advising Palestinian President Mahmoud Abbas and U.S. Secretary of State John Kerry regarding peace talks, aided him in expressing his pro-Israeli, pro-Palestinian views and his slight hope of a solution.
Like "most Israelis," Toameh wants a two-state solution, but thinks that the reluctance of the parties to agree on a percentage of land for Israel to surrender prolongs negotiations.
"If you want to make peace with Israel, you have to prepare your people for peace," he explained.
Toameh believes that the Arab media has "poisoned the minds of millions of [Arab] people" regarding peace with Israel, which hinders the ability of leaders to negotiate. He suggests that the only workable solution is by physical separation. He compared the two peoples to a couple in need of divorce who would be forced to coexist within the same small house.
Through his ideologies and experiences, Toameh encouraged our group to wake up and expand our perspective on the unanticipated obstacles making peace in the foreseeable future impossible.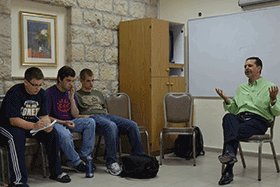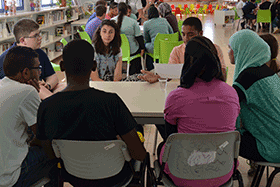 Other Peoples
The Immigrants' Challenge
By Samara Wyant
While studying at a Mechina (pre-Army preparatory program) in South Tel Aviv, we learned about the appalling poverty in this area. Many of the Americans were quick to make a connection between the poverty and the crime, but for many of the Israelis this was less obvious.
Another issue is the next generation of immigrants' children who are born in Israel. These children must be faced with an identity crisis of a severe degree. Though the refugees and foreign workers make up a significant portion of the population in the Jewish state, they are not Jewish. The social and political scene in Israel is affected by this because in order to have a Jewish state, there must remain a Jewish majority. This social issue in Israel, like many others, will only be solved through collaboration.
It requires a uniquely Israeli perspective and an international, outsiders' perspective to find a viable plan of action that will be most beneficial to Israelis and the immigrant population.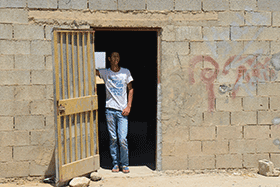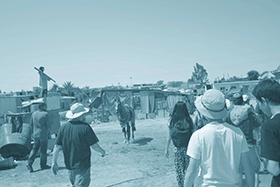 The Israeli Family
What's a Family?
By Rebecca Marek
What is a family? For me, it's immediate family, close friends and teammates. Avital Kopelzadu believes family is a group of people who accepts you for who you are; it's not only blood relatives.
Avital and her husband, Shooki, invited us into their home and shared their story with us. Together, the two have four biological children: Netel, Maayan, Adi and Noam. They also have had four foster children from Beit Zinger, a group home for young abuse victims ages five to 18.
Their first foster child, Tayan, was a gentile from Romania. However, the family still welcomed Tayan into their home and committed themselves to giving her a good education and a bright future. During a parent-teacher conference attended by her foster parents and her biological father, Tayan's teacher praised her work, to which her biological father responded, "Who cares about good grades? She won't amount to anything."
After this comment, Avital insisted that Tayan will "go to university, find a good job and get married." Years later, this was accomplished and Tayan was walked down the aisle by three fathers: Shooki, her father-in-law and her biological father.
Whether "family" signifies teammates, best friends or a biological relation, family is one of the most important things in the world. Shooki and Avital agreed that they wouldn't change a thing.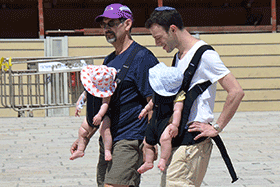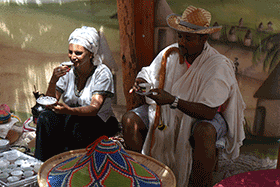 The Ethiopian Family
By Elan Kodish
At age 10, Chava, her brother and her aunt started their journey from Ethiopia to Jerusalem. Chava's brother decided to leave because he heard that the Ethiopian army was forcing young men in their village to enlist. Chava begged her father to allow her to join them, but he said no. However, she followed her aunt and brother anyway, who allowed her to come with them on the condition that she not complain and not cry.
The group was robbed by bandits and lost nearly all of their belongings at the beginning, and when they finally reached the Sudanese border after three months of walking, their guide left them with a stern warning that their journey would only get tougher. Upon entering Sudan, soldiers forced them into a refugee camp where they stayed for 14 months until they were allowed to resume their trek to Jerusalem with very little water. Chava arrived in Jerusalem ready to start a new life on December 10, 1984, after two years of walking across the desert. When Chava's parents finally joined them in Israel, everything changed. Rather than remaining a patriarchy, as most Ethiopian families are, her father relied on his children for assistance.
In an Israeli family, both partners have relatively equal power. Marriages tend not to be arranged, couples get married much older, and women and men can both hold jobs. Also, every Israeli child is required to go to school, unlike in Ethiopia. According to Chava, "Ethiopian family is love, values and togetherness," while an "Israeli family is education, respect and leisure."
The Cleveland/Family Connection
By Elana Ross
As my group walked down the streets of Emek Refaim last night, we searched for families to interview, hoping to gain insight into their lives and journeys to Israel. I discovered a family speaking English, and I ran up to them. They immediately agreed to the interview.
The Roberts family hails from Ann Arbor, Michigan, and is visiting Israel for their first time. They asked about our program and the mom, Julie was very excited to hear we traveled from Cleveland, because she was born there as well.
"Where in Cleveland?" she asked. "I'm from Shaker Heights."
Who would have thought in a random drugstore on the opposite side of the world, I would run into a woman who went to the same high school as I do? Jewish geography is one of my all time favorite activities.
As the conversation progressed, I found out that Bridget, the younger sister, takes on the same role in her family as I do -- the funny/annoying child. She told me a joke, and no one besides the two of us laughed.
I ran into them twice today, and sat them with them for part of lunch. From just that 6-minute interview, we forged a connection that made me feel comfortable enough to go up to them and talk about their itinerary for the rest of their trip. Hopefully someday, Jackson and Bridget will return to Israel on programs like icnext, and remember my friends and me as those crazy kids that helped make their trip to Israel just a little more fun.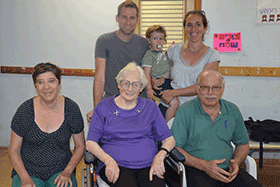 Kibbutzim
Socialism: Yesterday's Tomorrow
By Evan Shaw
"I want you to explain your entire life, all of it; every single detail, in three words."
At Kibbutz Tiraat Tzvi, there is a family that can describe their life in less. The family of Mark and Rina Goldberg have been treated well by kibbutz life. There is a kind of freedom that can be found nowhere else in the world. In a community that stresses cooperation and togetherness, the Goldbergs describe kibbutz life in two words: Gan Eden.
Shabbat on the Mountain
By Gabe Segar
I had the incredible opportunity to spend Shabbat on Mount Gilboa, a mountain located in the north of Israel. I lodged at the kibbutz Ma'aleh Gilboa, a traditional kibbutz which provided an unexpected religious experience.
Mount Gilboa provided an exhilarating spiritual occurrence, which to me trumped the religious element. The tight sense of community within the kibbutz was not dissimilar to that of a family. Their community was so strong, I could feel the bonds.
Family Shabbat on the Mountain
By Monica Sass
Shabbat at Kibbutz Ma'aleh Gilboa, which is in Cleveland's partnership community, was incredible.
The aspect of Shabbat that stood out the most was certainly their deep sense of community and family. Upon arriving at the kibbutz, our Israeli host Tamar's mom explained that we were lighting candles 10 minutes early in an effort to pray for the return of the three Israeli teens who were kidnapped at Gush Etzion. She proceeded to explain that while she certainly didn't think lighting Shabbat candles early would bring back the children, she felt it was worth doing as it was something that brought the country together in a hard time.
The rest of Shabbat most definitely showed me the true meaning of community, as the kibbutz is very closely knit. On Friday night at shul, I was reunited with a woman I had met at the Philly airport as we departed for Israel. After a lively Shabbat dinner spoken in my native tongue of Hebrish, Ben, Avi, Gabe, and Solomon came over with their Israelis to snack and schmooze for hours. I felt the true meaning of family as we all sat around the living room, together with our Israeli Tamar's family.
The next day after lunch the same crew came over, but this time Amnon, Mama Tina, and the Shinshinim joined us as well, which further solidified my sense of family. The religious people in the room accepted the secular, and the secular were happy to be with the religious. Given that this isn't so common in Israel, I knew that I was in the presence of a true family.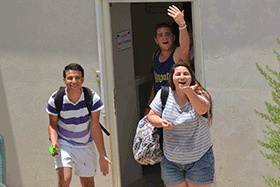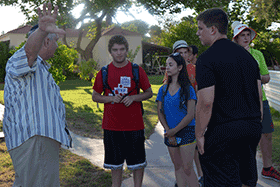 Israel
A First Visit to The Kotel
By Solomon Wilkoff
That day we went to the Kotel was the first time I have ever been there. I was awestruck by the Wall. I found it to be so awesome that I had to record my emotions. The first line of the poem came to me the moment I saw the flowers with thorns on them growing from the wall. From there the poem kind of went on its own course. I think I will be going to the Kotel again in the future, to fully realize its power in my mind.
Thorns grow out of it. The sky burst forth from it. People pray around it. What can be said, of something so cruelly betrayed.

But the thorns have flowers! Lively birds soar out of the cracks. Yet one lonely feather, is forced away by the wind. Could it have stayed? Perhaps if it prayed?

Did this feather have a say? Perhaps it left another way. Or was it mocked by its kin, who still had a home on its birds skin? Perhaps the feather left in shame? For the prayers it had, it could not claim.

Do birds pray at the wall? Do thorns drink the fruit of their prayers? Or do the birds squabble, with the feathers in a hobble?

Only the wall knows, which way the wind blows.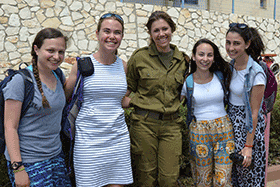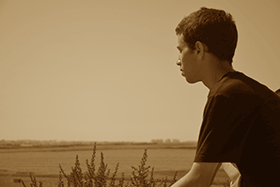 For the Cause
By Abby Ophir
"We are fighting for a reason." This is the desire that the lone soldiers at the Golani Military base in Israel shared.
These men left their homes, and found themselves fighting for a country with a purpose. They included Raffi, a passionate young man from New Jersey, and Ansel, a young man from Germany. Raffi came to Israel to study at a Yeshiva, but eventually joined the army because it enabled him to belong as a part of Israel. Alternatively, Ansel left his home in Germany at age 15 so he could be in the IDF, despite his family's disagreement on the matter.
They both expressed their desire to join the IDF so that they might fight and belong in a society they feel proud of … one where they see the results of their service daily. People are safe because their service in the IDF makes a noticeable difference, they would not have seen elsewhere.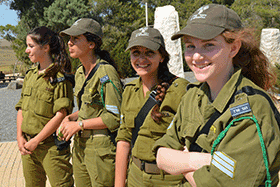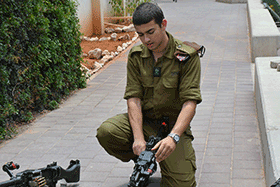 Jerusalem
Separation Wall and Jerusalem History
By Becky Marcus and Avi Hartstone
Although the Kotel, the holiest Jewish site, is in Jerusalem, other nations share in this wonderful city. The holiest site for Muslims outside Saudi Arabia is located in Jerusalem, and the Church of the Holy Sepulcher is an important place for Christians. Sharing such an important space inevitably leads to both a territorial conflict and a religious conflict within Jerusalem.
To end our time in Jerusalem, we saw the Separation Wall and drove through a security barrier to Mount of Olives overlooking the city. The building of the Separation Wall started in 2003 to protect Israel from Arab terrorists. A similar fence was built first in Gaza and worked so well that the government decided to try it in the West Bank in response to the Second Intifada, where Israelis were being killed daily. In Hebrew, the wall is called the security fence, but in Arabic, it translates to the "apartheid wall." Arabs claim that it is degrading to their human rights, but due to its checkpoints, terrorism has significantly decreased. Israel didn't build this wall to persecute Arabs, but to protect its citizens.
Because of the recent kidnapping of the three Israeli boys in the West Bank, we were not allowed to enter for more than the few minutes it took to drive through the barrier and turn back around. Our bus crossed the barrier into the West Bank for a minute without a problem because we had an Israeli license plate, but could have been stopped when leaving. Arabs coming and going from the West Bank need a card issued by the government in order to enter Israel.
One criticism of the wall is that life on the Arab side is secluded and their movement is restricted. Our bus drove past the checkpoint into a suburb of Ramallah, which is under the Palestinian Authority. There wasn't much to see, and we took a lap around the rotary and entered through the Israeli side. Although the wall may cause inconveniences, it is still possible to go through it.
"Old" vs. "New"
By Zach Reizes
We began our day in Jerusalem by exploring the Old City and the ruins of the Second Temple. Featuring Rabbi Michael Unterberg as our educator, this tour helped us strengthen our understanding of the ancient connection of Jews to our homeland. Following a visit to the Kotel, as well as the various art exhibits at the Israel Museum and the Shrine of the Book, we ended at the Mamilla shopping mall. There, we bore witness to the way in which our connection to the land of Israel continues to thrive to this day.
One of the most fascinating parallels between the ancient city and the bustling streets of modern Jerusalem lies in the architecture. While exploring the Old City, Rabbi Mike drew our attention to the uniformity of the stone with which everything in Jerusalem is built, a smooth, marble-like rock known simply as "Jerusalem Stone." Rabbi Mike also pointed out the alcoves from which shop owners would sell their wares. When we visited Mamilla in the evening, it was impossible not to notice similarities between the empty and ancient walkways of the Old City and the shops of today's Jerusalem.
Jerusalem History with Rabbi Mike
By Josh Podl and Ben Gordesky
After we finished making fun of Amnon for lathering his beautiful, bald head with sunscreen, we toured the Southern Excavations and Davidson Center with Rabbi Michael Unterberg to gain a deeper understanding of the history of the area and the Jews' claim to Jerusalem.
The Second Temple was built by King Herod in the year 20 BCE. He wanted it to be so huge that people would come from all four corners of the world to marvel at it -- which still happens today. I found it interesting how it took us only 12 hours to get from Philadelphia to Israel and to arrive at the Temple, while years ago it could have taken 12 weeks. Rabbi Mike also showed us the rocks that had been pushed off the top of the Temple during its destruction, the damage the rocks created in the ancient sidewalk below, openings in the stone where the merchants used to sell goods, and the empty site of a mikvah pool where incoming Jews would bask in the glory of the temple as they cleansed themselves.
We also explored what defines Jews as a nation and how our Judaism connects us to the land of Israel. The Jews have been a nation for thousands of years. The length of time that we have been holding on to our collective identity is what gives us our legitimacy, and in turn, our claim to this ancient land.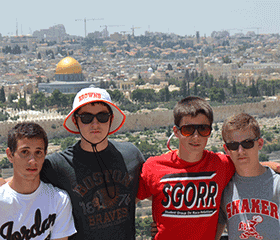 ---
Related Items
Other israel.cleveland.next Articles