07/15/2015
Personal Israel Connection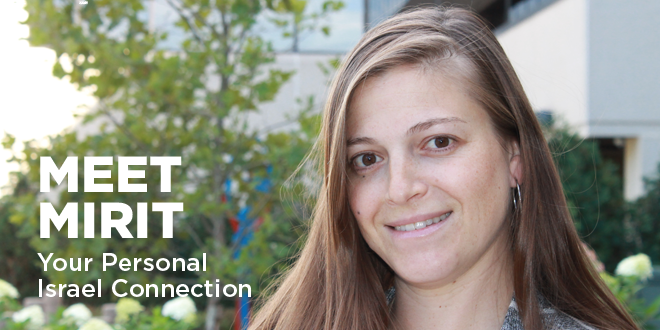 Dear Chaverim-that's "friends" in Hebrew,
I am so excited to be your personal Cleveland-Israel connection. Whether you've never traveled to Israel or you can't wait to go again, I am here to help you find the right experience for you.
I will work with you to identify a match between your personal goals and the many programs available through the Jewish Federation of Cleveland's I-Connect initiative.
I-connect provides young adults in Cleveland with opportunities to experience Israel in whatever way you choose, deepening your connection to Israeli life and culture and changing your life forever, for the better.
You will explore a country of innovation. history, and culture-our Jewish homeland of Israel-and come home to Cleveland with a life experience that you will never forget. This journey overseas will connect you to Jewish life in a personal, powerful way and inspire your Jewish leadership. You are the next generation of leaders.
If you have any questions about the programs you read about here, please contact me at mbalkan@jcfcleve.org or 216-593-2921.
Mirit Balkan
I-Connect and Masa Israel Journey Regional Coordinator Jewish Federation of Cleveland
Masa Israel Teaching Fellow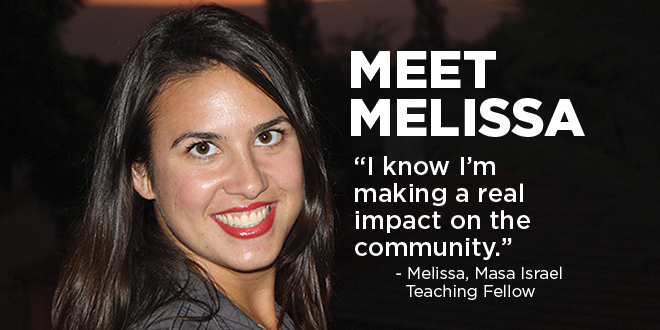 Melissa Chartoff, 26
Ridgefield, NJ
Temple University
BS Tourism and Hospitality Management
In Beit She'an I work in three elementary schools (one secular and two religious) teaching English to a combination of 3rd, 4th, 5th and 6th graders. I generally work outside of the classroom with smaller groups in a tutoring setting.
Additionally, I work with the organization Partnership 2Gether which brings together and maintains the strong connection between Beit She'an and the Valley of Springs with Cleveland. I also volunteer at the Beit She'an National Park as an English-speaking guide.
Melissa is a Masa Israel Teaching Fellow (ITF) living and working in Cleveland's sister city of Beit Shean, where she and other young adults are transforming how English is being taught in this periphery area. Join them in changing lives.
Gap Year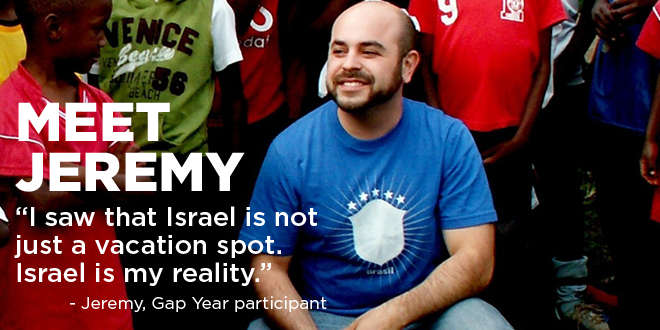 Jeremy Goldberg
Lorain, Oh
Young Judea Year Course

Jeremy is a taking a Gap Year in Israel, filling the gap between high school and college with new life experiences. Take a year abroad to travel to another part of the world where your Jewish community is warm and welcoming and waiting for you.
Israel by Design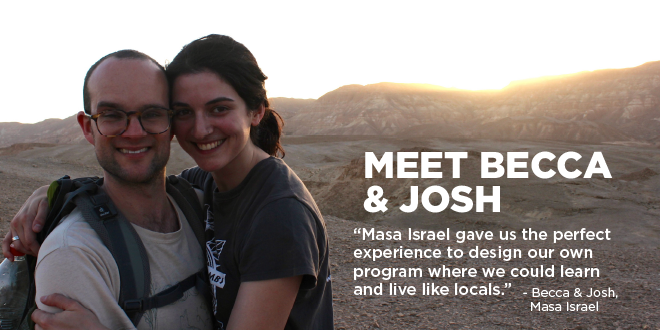 Josh & Becca
Israel by Design

Josh and Becca met as counselors at summer camp and got engaged in August 2014. In the months leading up to their wedding, they spent six months on a Masa Israel Fellowship, living and learning in Haifa.
Post-College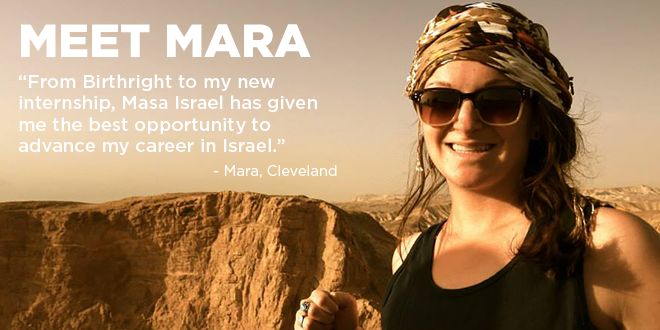 Mara
Post-college

Mara Geller visited Israel for the first time when she was 16. After graduating from high school and continuing her education at the University of Michigan, Mara joined Hillel and went on Birthright with her best friend. One night while on the beach in Tel Aviv, she and her friend promised each other to return one day to live in Tel Aviv.
---
Related Items